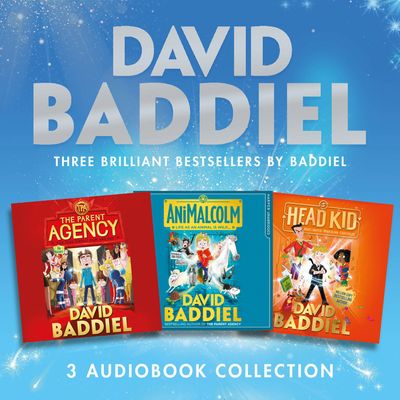 Brilliant Bestsellers by Baddiel
(3-book Audio Collection)

: The Parent Agency, AniMalcolm, Head Kid

By David Baddiel, Read by David Baddiel, Morwenna Banks, David Rintoul, Paul Panting, Aysha Kala and Nneke Okoye
Three brilliantly funny stories from the bestselling author David Baddiel.
THE PARENT AGENCY
The Parent Agency is an epic wish-fulfilment adventure for every child – and for the child in everyone.
ANIMALCOLM
A laugh-out-loud adventure for every child who ever wondered what it might be like to be a bit of an animal…
HEAD KID
Head Kid tells the story of Ryan Ward, the maestro of practical jokes. The new head teacher, Mr Carter, arrives. A man so strict even the teachers are scared of him. So imagine his surprise – and Ryan's – when they swap bodies.